Dear all my APRS Friend..
you might want to consider the Android APRS application..
Easy setup, no other equipment involved rather than your Android either phone or tablet.. This is a free-version of Android Application..
The application that we're talking is U2APRS.. web at
http://fujisangoro.web.fc2.com/u2aprs.html
U2APRS, what?
It is an APRS client application running on Google Android OS.
It locates your position using GPS, 3G, and WiFi, and uploads it to the APRS-IS.
It shows the APRS stations near you using the aprs.fi web (special thanks to Hessu OH7LZB).
It sends and receives APRS messages. It reads arrived APRS messages if the Text-To-Speech function is installed in the device. Speech recognition can be used to compose a message.
It has no interface to a radio transceiver.
Please bear in mind that U2APRS is in the developing phase and provided as beta software. Use it at your own risk. Thanks.
The latest version of U2APRS :-
| Version | Date released | Note |
| --- | --- | --- |
| 0.6.5 | July 31, 2011 | Added notification to the status bar for message and bud sensor. |
When you start U2APRS for the first time, it will ask you to input your callsign. Input your call there. You might want to add SSID following your call, such as JA7UDE-5.
Scroll down the view and locate APRS server, Port, and Passcode entries. Change them to proper values.
Make sure you have set your APRS validation number to Passcode. The APRS validation number consists of five digits.
Push the return key of the android device to go to the main window. You will soon see an Android robot with Mark R in the center of the window.
You might want to take a look at APRSdroid at http://aprsdroid.org/
What is APRSdroid?
APRSdroid is an Android application for Amateur Radio operators. It allows reporting your position to the APRS-IS network and displays nearby stations as a list or on a map.
APRSdroid is Open Source Software written in Scala and licensed under the GPLv2.
Download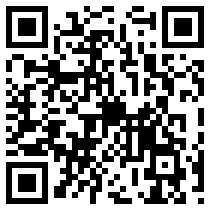 If you really like APRSdroid, you can support the author by buying the Market version. You will get automatic updates and a good feeling.
You can also get the sources and follow the compilation instructions.
It is also possible to download the APK for manual installation.
Screenshots